If you visit Acquia's homepage today, you will be greeted by this banner: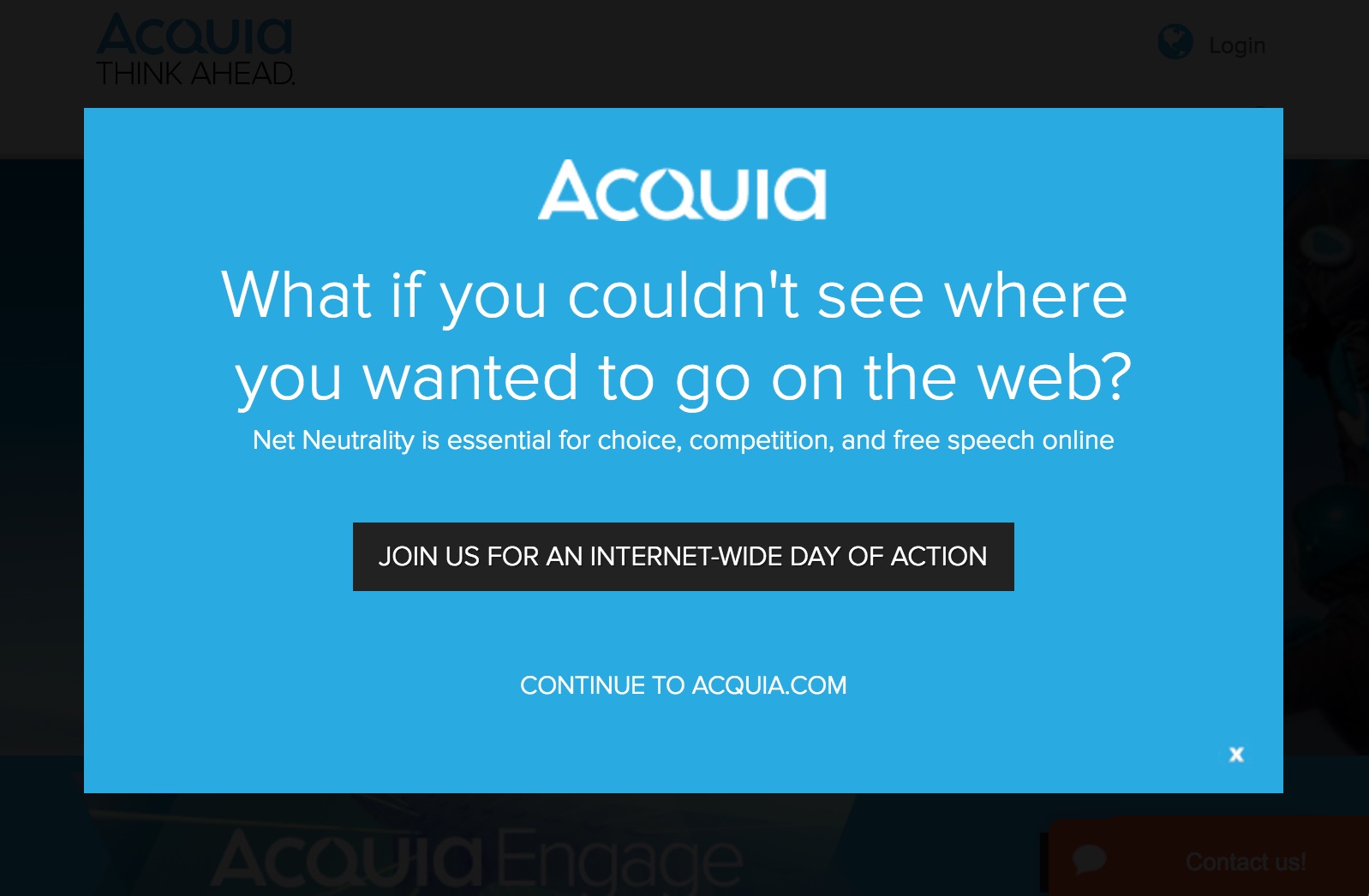 We've published this banner in solidarity with the hundreds of companies who are voicing their support of net neutrality.
Net neutrality regulations ensure that web users are free to enjoy whatever sites they choose without interference from Internet Service Providers (ISPs). These protections establish an open web where people can explore and express their ideas. Under the current administration, the U.S. Federal Communications Commision favors less-strict regulation of net neutrality, which could drastically alter the way that people experience and access the web. Today, Acquia is joining the ranks of companies like Amazon, Atlassian, Netflix and Vimeo to advocate for strong net neutrality regulations.
Why the FCC wants to soften net neutrality regulations