Yesterday, I shared my State of Drupal presentation at DrupalCon Vienna. In addition to sharing my slides, I wanted to provide some more detail on how Drupal is evolving, who Drupal is for, and what I believe we should focus on.
Drupal is growing and changing
I started my keynote by explaining that Drupal is growing. Over the past year, we've witnessed a rise in community engagement, which has strengthened Drupal 8 adoption.
This is supported by the 2017 Drupal Business Survey; after surveying 239 executives from Drupal agencies, we can see that Drupal 8 has become the defacto release for them and that most of the Drupal businesses report to be growing.
While the transition from Drupal 7 to Drupal 8 is not complete, Drupal 8's innovation continues to accelerate. We've seen the contributed modules ecosystem mature; in the past year, the number of stable modules has more than doubled. Additionally, there are over 4,000 modules in development.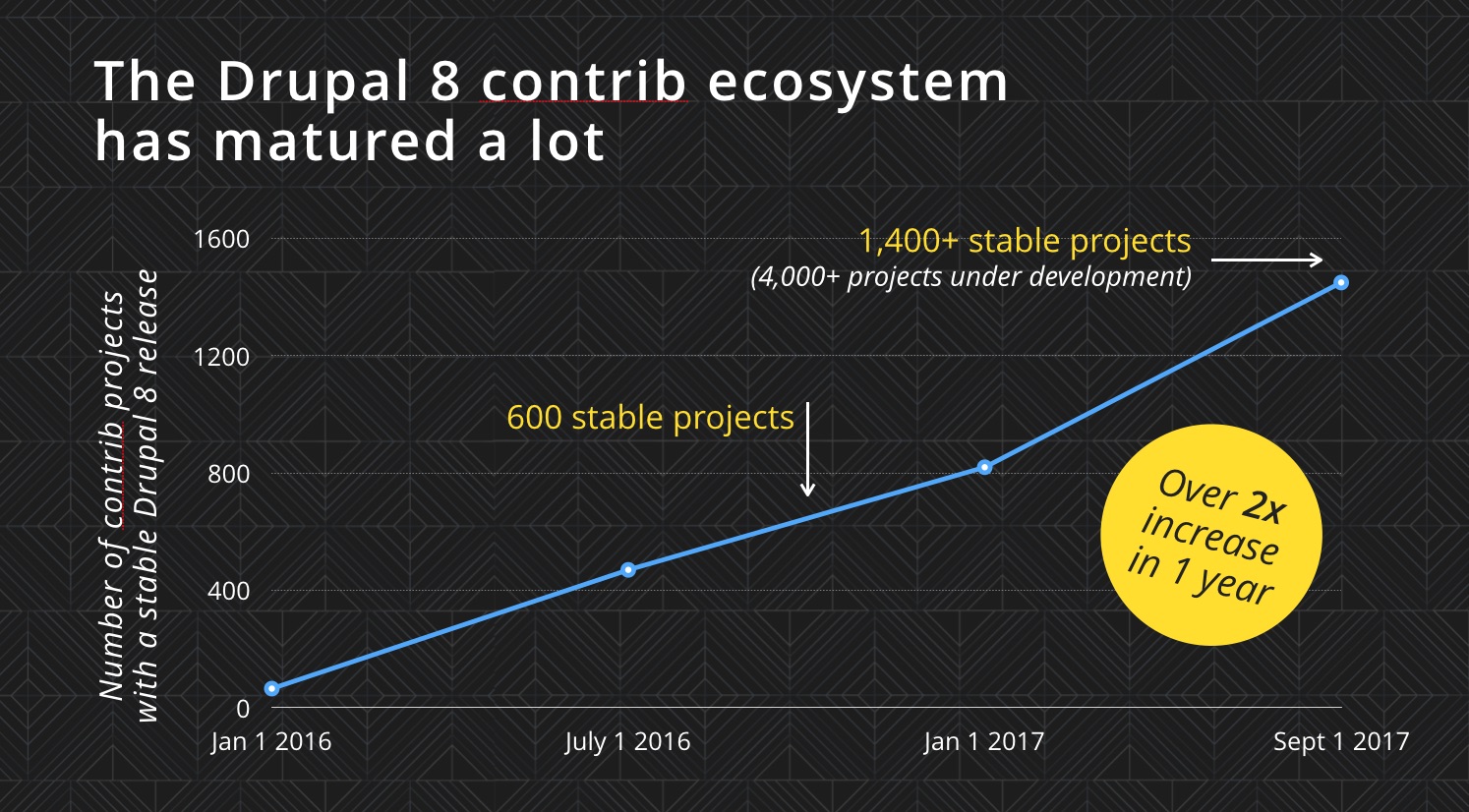 In addition to growth, both the vendor and technology landscapes around Drupal are changing. In my keynote, I noted three primary shifts in the vendor landscape. Single blogs, portfolio sites and brochure sites, which represent the low end of the market, are best served by SaaS tools. On the other side of the spectrum, a majority of enterprise vendors are moving beyond content management into larger marketing suites. Finally, the headless CMS market segment is growing rapidly, with some vendors growing at a rate of 500% year over year.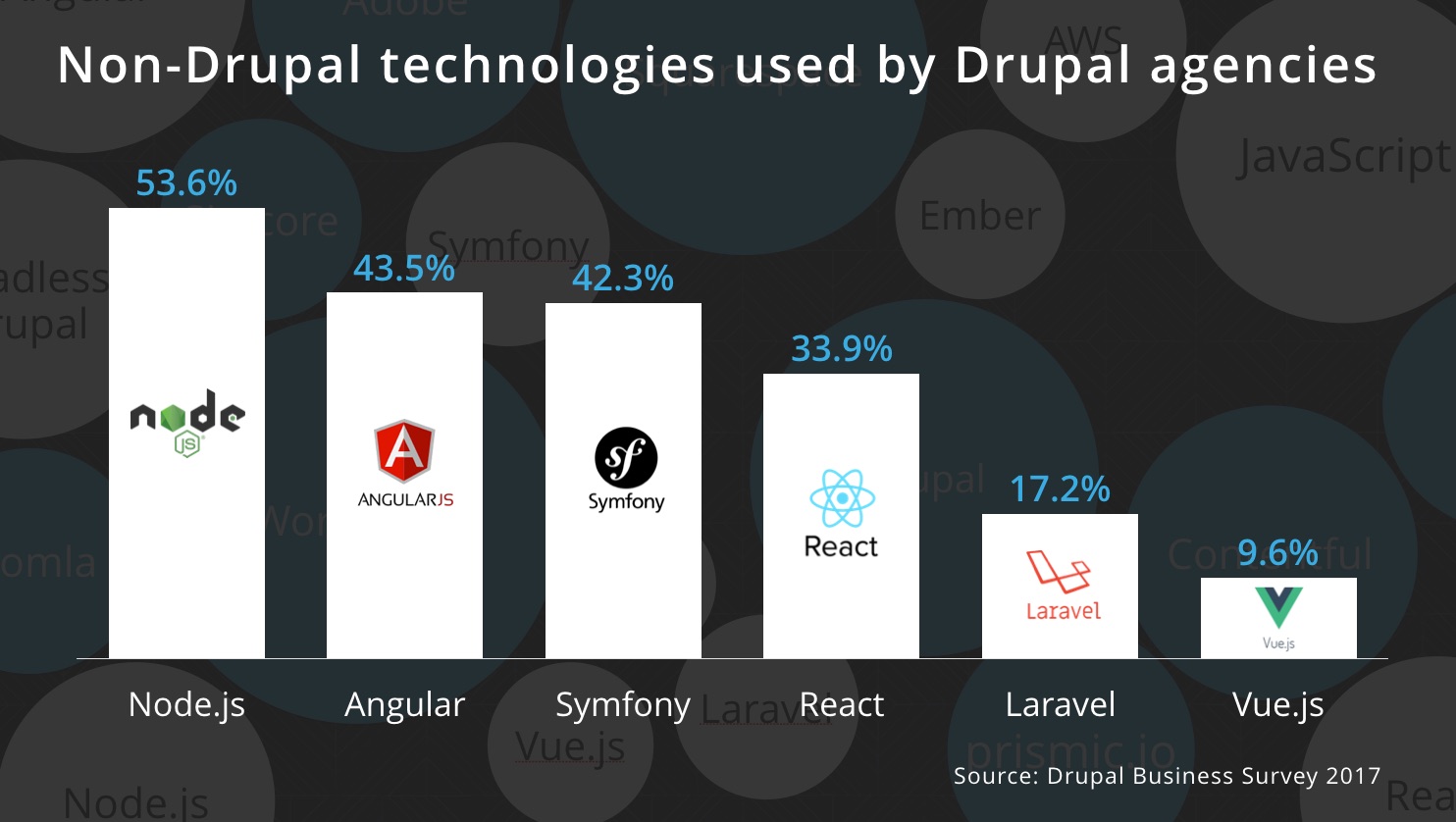 There are also significant changes in the technology landscape surrounding Drupal, as a rising number of Drupal agencies have also started using modern JavaScript technologies.
For example, more than 50 percent of Drupal agencies are also using Node.js to support the needs of their customers.