Event summary: DrupalJam 2013
Last Friday the annual one-day DrupalJam conference was held in the Rotterdam Feyenoord soccer stadium. The conference, which saw its eighth edition - if I recall correctly - is shifting to be more business focused with its new motto Drupal beyond the code, and was a great success with over a 100 participants. This blog post serves as a high-level summary of a couple of the talks that I attended.
Some of the talks were in English whereas others were in Dutch, as the event is local and targeted to the BeNeLux region. If you're a Dutch reader or happen to understand the language fluently, you can find the recordings here.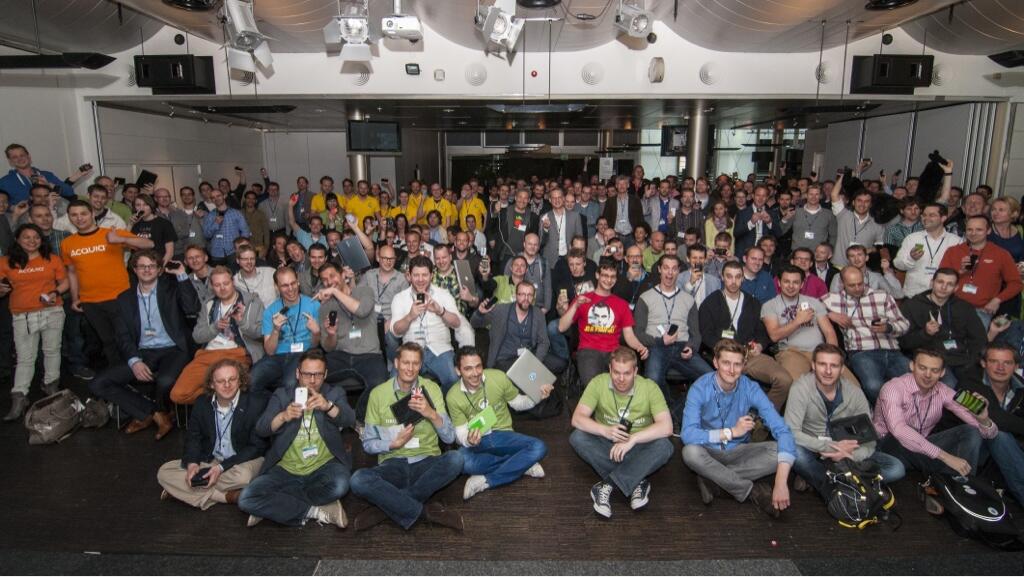 Keynote: Joost de Valk (WordPress), Victory of the Commons
Joost held an interesting talk (slides here) on his own career path writing Wordpress plugins and contributing to Webkit. At some point, he realized that he was getting famous in the community yet not earning any money and so started monetizing his plug-ins. He referred to the Tragedy of the Commons and compared the open source landscape to the Reversed Tragedy of the Commons. I highly suggest having a read about those topics as I've found them to be quite interesting.
Keynote: Brenno de Winter, on security and privacy in our government.
Brenno is well-known across our region as an award-winning investigative IT journalist, whose focus is on security, privacy and IT in government. He is also well known for using a FOIA-like law as the basis for his research, and for reporting on flaws in the public transit system and on identity fraud. His keynote was essentially a plea for help to the local Drupal community for improvements to the security of the websites we create and a request to take more responsibility for them, combined with a long list of examples of how things should not be arranged. I highly recommend reading his work. To find out more, check out his Wikipedia page.
Drupal in the Dutch (Netherlands) government.
The national government of the Netherlands has a large portfolio of websites among all of its governmental layers and is seeking simplification, standardization and consolidation as part of recent political efforts to do more, with less. An informal initiative has been started by a group of people, including some with ties directly to governmental departments, to embrace the love for Drupal as a platform and to start sharing knowledge, information and to work together on standardizing websites. A recent kick-off at the dienst ICTU - roughly translated as the executive IT department - was a massive success, with many Drupal vendors and others attending. This session was featured a showcase of new governmental sites being converted into Drupal.
Kris Buytaert: Devops, adapt or fail
Kris, a former colleague, held a talk on the DevOps movement, what it is and what it means in combination with Drupal. He handed out a beer at 10 in the morning to Bert Boerland and me, setting the tone for a lighthearted yet informative presentation on DevOps. He praised the Drupal community about the CMI initiative, as well as about improvements in the making as part of Drupal 8. As an advocate of the DevOps principle, I highly recommend reading up on it on Wikipedia and/or to see his slides on SlideShare. His talk was presented in English and a recording has been made.
Wrapping up...
Other interesting talks were given and important subjects were addressed, although too many to describe in this post. DrupalJam is now an ongoing phenomenon with many known, yet also many new, faces...